Your dream to study in USA has come true.  Congratulations!
To pursue your academic journey in USA, you need to be healthy and safe under the unforeseen situations.
We provide the proper insurance plans for Vietnamese students who are going to study in USA. With a student insurance plan, you will not be worried about a huge medical bill and your stay in a foreign country is much easier.
We make sure your health insurance plan will meet most visa insurance requirements.
We make sure you are able to have affordable health care plans that will meet your school's unique requirements.
We help you find right plan with right price.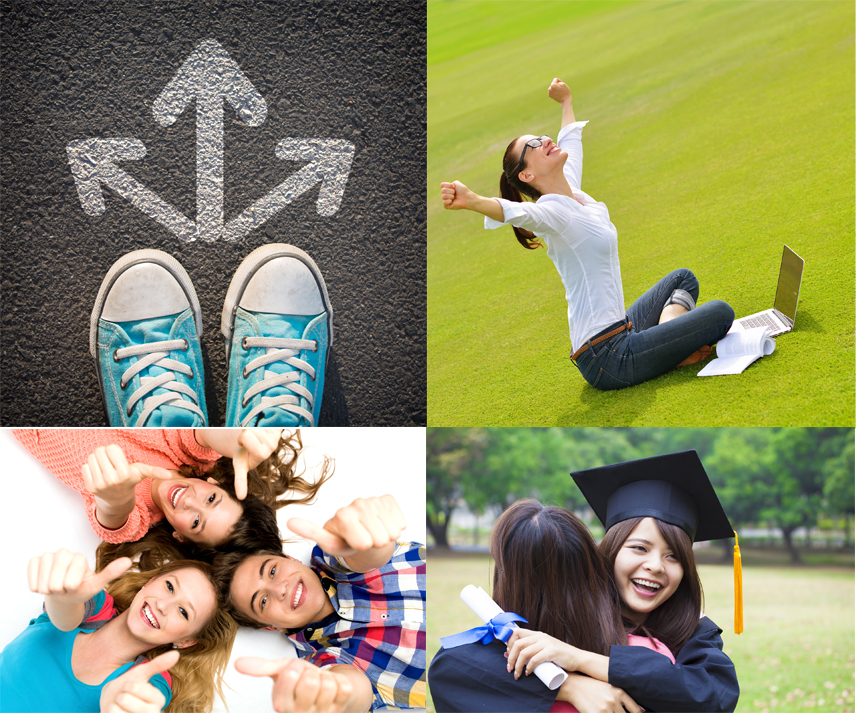 Get Started Here
Price List
Student secure
Benefits
Smart
Budget
Select
Elite

Certificate Period Maximum

$200,000
$500,000
$600,000
$1,000,000
Maximum Benefit
per injury/ illness
$100,000
$250,000
$300,000
$500,000

Deductible


per injury/ illness
Inside PPO Network, Outside USA or at Student Health Center
$50
$45
$25
$25

Deductible


per injury/ illness
All other locations
$100
$90
$50
$50

ER Deductible

claims incurred in the USA

$350
$350
$100
$100

Provider Network

Coventry Provider Network

Coinsurance


- Inside the USA
80% Coverage after the Deductible
80% Coverage up to $25,000, then 100% up to the Certificate Maximum, after the Deductible
80% Coverage up to $5,000, then 100% up to the Certificate Maximum, after the Deductible
100% of Eligible Expenses within the PPO
Elsewhere, 80% coverage up to $5,000 then 100% up to the Certificate Maximum, after the Deductible

Coinsurance


- Outside the USA
100% of Eligible Expenses after the Deductible

Hospital Room & Board

Average Semi-Private Room Rate, including nursing services

Local Ambulance


per injury/ illness if hospitalized as Inpatient
Up to $300
Up to $500
Up to $750
Up to $750

Intensive Care Unit

URC
URC
URC
URC
Hospital pre-certification penalty
50% of eligible medical expenses

Outpatient Treatment

URC
URC
URC
URC

Prescription Medication

50% of Actual Charge
50% of Actual Charge
50% of Actual Charge
80% of Actual Charge

Mental Health


- Outpatient
Treatment must not be obtained at the Student Health Center
$50 per day
$500 max. per certificate period
$50 per day
$500 max. per certificate period
Coverage includes drug and alcohol abuse.
80% within the PPO, 60% out of network — Max. 30 days of coverage.
Coverage includes drug and alcohol abuse

Mental Health


- Inpatient
Treatment must not be obtained at the Student Health Center
URC up to $5,000 max. per certificate period
URC up to $10,000 max. per certificate period
Coverage includes drug and alcohol abuse.
80% within the PPO, 60% out of network — Max. 30 days of coverage.
Coverage includes drug and alcohol abuse

Dental treatment due to accident

No Coverage
$250 per tooth
$500

Maximum

Max.

$250 per tooth
$500

Maximum

Max.

$250 per tooth
$500

Maximum

Max.

Dental treatment to alleviate pain


Not subject to deductible or coinsurance)
No Coverage
$100

Maximum

Max.

$100

Maximum

Max.

$100

Maximum

Max.

Pre-existing Condition

$25,000 lifetime maximum for eligible medical expenses for the acute onset of pre-existing condition only
12-month waiting period
6-month waiting period
6-month waiting period

Maternity


Maternity care for a covered pregnancy
No Coverage
80% up to $5,000 within the PPO; 60% up to $5,000 outside the PPO
80% up to certificate period maximum within the PPO; 60% up to certificate period maximum outside the PPO

Newborn Care


Routine nursery care of newborn
No Coverage
$250

Maximum

Max.

$750

Maximum

Max.

$750

Maximum

Max.

Therapeutic Termination of Pregnancy

$500 MaximumMax.

Physical Therapy & Chiropractic Care
$25 per day
$50 per day
$50 per day
$75 per day

Sports Coverage


Max. per injury / illness — Medical expenses only
Intercollegiate, interscholastic, intramural, or club sports
No Coverage
$3,000
$5,000
$5,000

Terrorism

No Coverage
$50,000

Maximum

Max.

$50,000

Maximum

Max.

$50,000

Maximum

Max.

Emergency Medical Evacuation


Not subject to deductible or coinsurance
$50,000
$250,000
$300,000
$500,000

Emergency Reunion


Not subject to deductible or coinsurance
$1,000 lifetime
$1,000 lifetime
$5,000 lifetime
$5,000 lifetime
Accidental Death & Dismemberment
Not subject to deductible or coinsurance
No Coverage
No Coverage
Principal Sum $25,000
Death or Loss of 2 limbs – Principal sum;
Loss of 1 Limb – Half of principal sum

Repatriation of Remains


Not subject to deductible or coinsurance
$25,000
$25,000
$25,000
$50,000
Personal Liability
Not subject to deductible or coinsurance
No Coverage
No Coverage
No Coverage
$250,000
Worldwide Including the USA
| | | | | |
| --- | --- | --- | --- | --- |
| | Smart | Budget | Select | Elite |
| Under 18 | $36.25 | $51.25 | $103.75 | $145.25 |
| 18-24 | $29.00 | $41.00 | $83.00 | $116.20 |
| 25-30 | $60.00 | $83.00 | $175.00 | $245.00 |
| 31-40 | $122.00 | $169.00 | $355.00 | $497.00 |
| 41-50 | $215.00 | $301.00 | $631.00 | $883.40 |
| 51-64 | $291.00 | $405.00 | $850.00 | $1190.00 |
Related services