Speacial Gifts from Vodafone
SPECIAL GIFTS FROM VODAFONE!!!!!
Annalink Corporation and OSHCstudents organization bring alot of valuable presents from Vodafone company to you (Australia). 
Vodafone Sim with $20 smart recharge for overseas students come to Australia.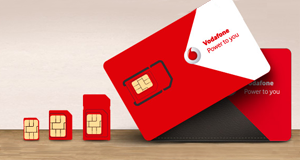 Alot of customers has get useful gifts, how about you?
Contact us to receive gifts soon!
Annalink Corporation & OSCHstudents:
Website: www.sansangduhoc.vn
HCMC Office: (84-8) 66 848 006 / 66 848 007
Hanoi Office: (84-4) 625 33025
Sydney Office: +61 2 8283 0273
Email: info@annalink.com / info@oshcstudents.com.au