On 18 January, at Grand Hotel (8 Dong Khoi, District 1, Ho Chi Minh City), Annalink coordinated with Australian student service organizations to start the event 'Ready to fly'.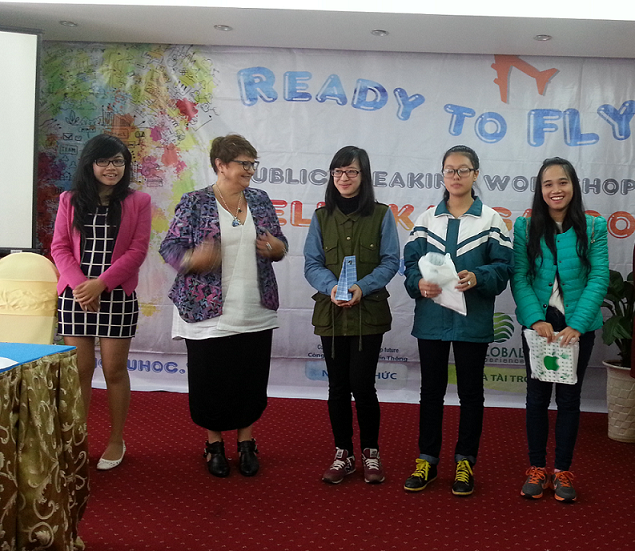 In participating the event, students were able to meet and share their experience of studying and living in Australia. There were live performances, games and gifts from the organizers to every attendance. The A point of the event was the competition named 'Hello Kangaroo', where students had the opportunity to practice their English by presenting their speeches publicly.
All students from grade 8 to 12 were welcome to join. Each was given 6 minutes including 4 minutes to present and 2 minutes to answer questions from the judge. First prize was a mini Ipad worth 10 million VND, 2nd prize was an English Course valued 6.2 million VND and 3rd prize was a shopping voucher of 2 million VND, along with other hundred rewards. Congratulations to Cam Nhung Dinh who gained the 1st place with a mini Ipad.
It was the first time Annalink held their event and received support from a number of students coming to Vinh City (Nghe An), where 'Ready to fly' took place.