After days of waiting, the English writing contest "We go together" has come to an end and found out the winner for a VND 25.000.000 summer study abroad scholarship from Annalink OSHCstudents.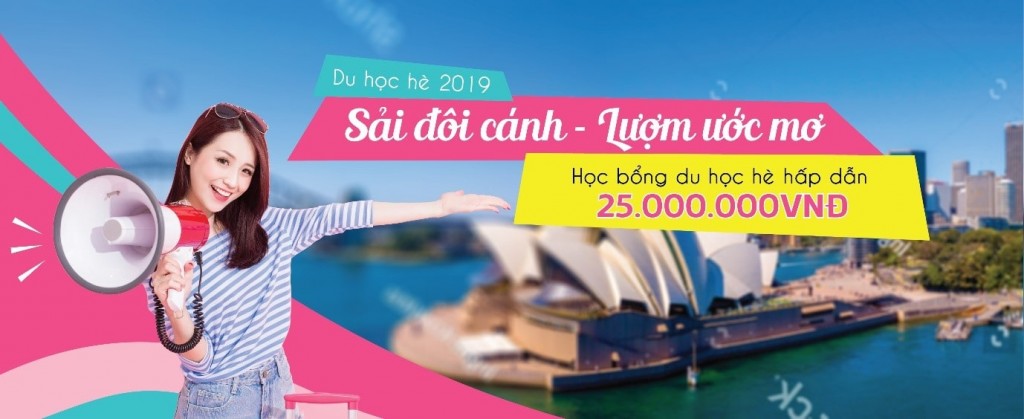 After more than one month organizing the English writing competition "We go together", sansangduhoc.vn, together with Annalink, would like to expand our gratitude to the participants for sending us over 100 letters, with 16 most excellent ones were selected for the next round.
And finally, TRẦN VŨ NGUYÊN (code 14) was exceptionally chosen to be the winner with the total scores of 91.6, taking home a scholarship of VND 25.000.000 for a summer study abroad program. This year, his summer holiday will be different because the study abroad program to Sydney and Canberra with Annalink OSHCstudents will give him a chance to achieve his dream and conquer new horizons.
Nguyen wrote to sansangduhoc.vn to share his feeling when successfully achieving the prize:
"I am writing to express my sincere gratitude to Annalink Corporation. I was thrilled to learn that I was selected as the recipient of your scholarship and I am deeply appreciative of your support. The financial assistance you provided will be of great help to me, allowing me to concentrate more of my time for studying. Thank you for your generosity. I promise I will work hard and hopefully one day I can help other students achieve their goals just as Annalink have help me."
In addition to the scholarship of VND 25.000.000 from Annalink OSHCstudents, North Sydney English College (NSEC), who is in charge of teaching in this summer study abroad program hosted by Annalink OSHCstudents, has awarded a VND 10.000.000 scholarship for the writer with the most impressive letter.
Sansangduhoc.vn and Annalink OSHCstudents would like to congrats NGUYỄN PHƯƠNG LY on your excellent achievement which made her the recipient of NSEC scholarship, with an outstanding score of 67/70.
In her letter, Phuong Ly has incorporated elements of love and introduced the benefits of the Sydney – Canberra summer scholarship to her best friends. She said that despite of the short distance between Australia and Vietnam, it is totally the same as a trip to Europe! In this summer study abroad program, Phuong Ly and her best friend Que Anh can meet new friends and immerse themselves in the hostility and warmth of Australian people. As the Potential Candidate in the English singing competition Mr or Ms SING?" organized by Annalink OSHCstudents in 2017, Phuong Ly always harbors the desire to join up-coming activities of Annalink OSHCstudents.
In this competition, sansangduhoc.vn cannot forget to introduce you hundreds of letters written to their best friends joining the Sydney- Canberra summer study abroad program this year. Each letter has its own beauty, and provides lovely reasons why we should visit Australia.
Annalink OSHCstudents and sansangduhoc.vn will continue to bring more salutary contests to students in the near future and would like to send our greatest appreciation to all participants and audience for your support in this competition.
Annalink Team