On October 1st, 2019, Annalink OSHCstudents has officially been A STRATEGIC PARTNER of Flywire – the world's leading money transfer service provider.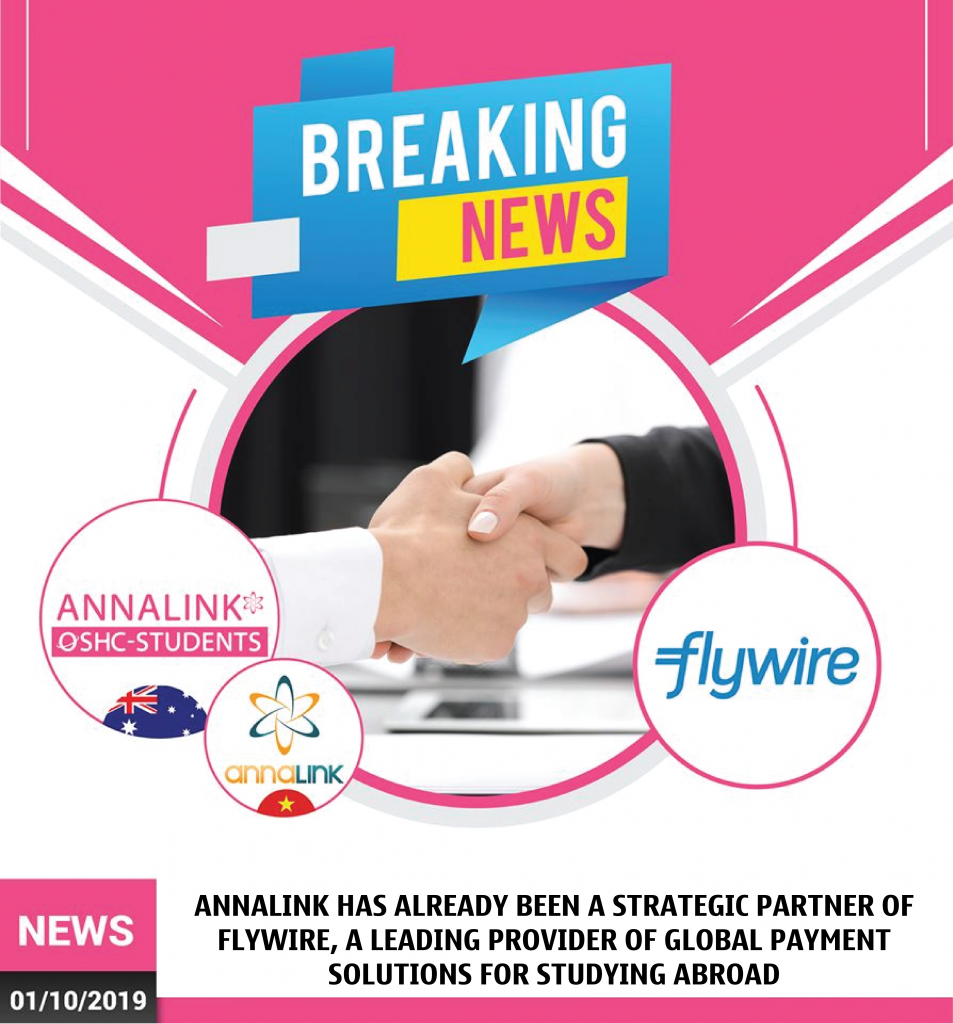 With this great step, Annalink OSHCstudenst promises to bring more excellent services to help students fulfill their dreams of studying abroad.
Thank you for always supporting us.
Together we are stronger!
Annalink Team